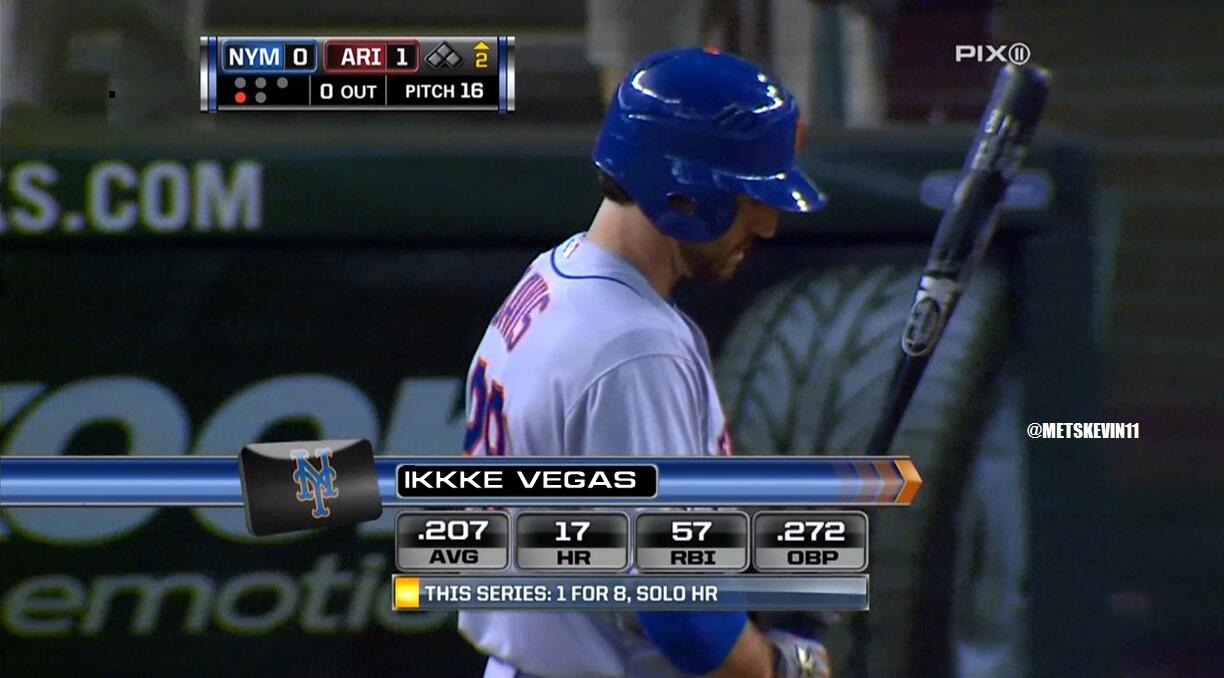 Warning: This post is not for the weak-hearted and squeamish. The following gruesome statistics are real. Parental discretion is advised.
It was a cold winter for Mets fans in 2012. Nonetheless, one of the stories that kept them warm was the renaissance that was first baseman Ike Davis's second half of the 2012 campaign. Finishing the season with 32 HRs and 90 RBIs, it was all but certain that the young left handed slugger would be representing the Mets in the 2013 Home Run Derby. But, now as we approach the third month of the 2013 season, Davis might not even be on a MLB roster when the mid-summer classic rolls around in July.
This is the second year in a row that the former 1st round pick has gotten off to an abysmal start. At this point last year, Ike was hitting .159 with 5 HRs and 15 RBIs. Many thought that would be the rock bottom of Davis's career, but now he is hitting an astonishing .147 with 4 HRs and 9 RBIs while striking out in more than 1/3 of his at-bats. Last season during his slump, GM Sandy Alderson thought it would be most beneficial to sort out his problems at the Major League level. This was justified by his notorious reputation of being an excellent fielding first baseman. But this season, he seems to be bringing his sluggish start to the plate out in the field with him. While he has 4 errors on paper (he had 8 all of last season), he has missed several one-hop throws to first, and even getting an obstruction call for mindlessly standing in front of first base as Joey Votto was hustling for a double.
The argument for keeping him in Queens is that he got off to a similar start last season and got back on track in mid-June, hitting 27 hrs after June 10th, getting on base at a .341 clip. But the argument for sending him to Vegas might be a little bit stronger this year. Alderson has said he will give Davis this weekend to show improvement. It's looking like the Las Vegas 51s should start producing "Davis 29" jerseys.